Covid19 is no longer a new term in the world around. Its effects are slowly spreading and are now even invading your home appliances, which can soon not be easily repaired or replaced upon failure thanks to the widespread lockdowns globally. Well, it is at such moments that you need to get top-notch but safe services from reputable organizations to help restore normalcy in such abnormal times.
It is because of all these that we gear up at Appliance Technician Ltd to make sure we offer you the repair services right at your place of residence and, at the same time making sure we abide by the covid19 precautionary and preventive measures.
What we do at Appliance Repair
We offer appliance repair and installation services in Ottawa and its surroundings with a high standard of service, professionalism, and customer satisfaction at the back of our minds anytime we are in action. Our core value is a dedication to the people that rely on us most, and we are not dragging behind in helping you fight the deadly coronavirus disease as we deliver our services to you. So you will be safe to receive us into your homes as we offer you these essential services.
We love seeing that broad smile on your face anytime your appliances come back to life thanks to our services. We hope it will be even broader during these hard times where such quality services are rare but costly to come by.
We are a licensed and insured company operating under the law's full respect, and that's why you must trust our quality work in appliance installation services and repair. With an entire team of trained and qualified personnel, the first person you would wish to see on your door is a member of our team in full gear to help you fix your appliance anytime they fail.
Why You Should Consider Our Services during This Pandemic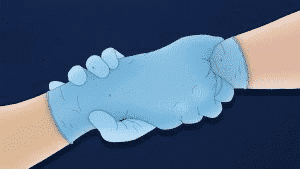 We understand it is impossible for you to move out in search of repair services. It is even more challenging to get a firm that you could trust to offer you repair and maintenance services at these cautious times when everything is considered a risk.
Well, you don't have to worry about all these anymore, as we put all your worries into consideration while coming up with our adjusted service delivery goals, just for you. Here's what we got in store for you.
We Adhere to and Promote All Safety Procedures
As you and your families grapple with the deadly virus to keep it out, we are not coming to jeopardize that fight. If anything, we are geared up to join you in the battle against the virus as we safely deliver our service. Come to think of it, and we come in to take care of your washing machines, kitchen appliances, and other tools that you need to help keep yourself clean and hence safe from the virus.
So, as we maintain our minimal 1.5 meters distance between you and our staff and ensure we wash our hands and wear protective gear when entering your homes, we also come in to give life to the tools you will need in this fight.
Again, we ensure that your reasons for coming out during lockdown are reduced as we come in to meet your needs just from where you are. The risk of sneaking out to get to a neighbour you think might help with repairing your blender is now something you won't have to think about. We ensure you get the best services in an accountable manner.
We Are Available Anytime You Need Us
In as much as you might be at home all day long, we understand that most of you are still working right from your homes, which may make your schedules a little tighter. You may end up remembering that dysfunctional dishwasher or oven just too late in the evening when you need to use it most. Do not worry, we have your back.
We will arrive at your home in the shortest time possible upon receipt of your call, and we will ensure to deliver our services promptly so that you may have your appliances running within a short time. You can call or send us a message, and we will be glad to serve you at any time of the day.
Reliable and Convenient Services
We understand the feeling you get when you call unqualified and unreliable personnel to come over and fix your appliances. You feel wasted and your time joked with. That is why, at Appliance Repair, we do not tolerate any slight show of sluggishness or mediocre services from any of our staff just so we may protect you, our esteemed customer.
Once you contact us, you can sit back and continue watching your favorite program as you wait for services, you know you can trust. Plus, we reduce the chances of you contacting multiple service providers hence reducing the risk of exposure to the virus.
Moreover, our team is highly experienced and trained, and they carry the essential tools with them while coming for service delivery and replacements to minimize failures. So anytime your doorbell rings, and you see our staff at the door, you should know your appliances are coming to life in a few minutes!
As we desire to see your appliances working and in good shape during this pandemic, we would love to see you safe and healthy by all means. As our desire is always to see you smile, we aren't relenting on that. We are honored to be a part of the team that ensures you stay safe at home and receive all that you may need while there, and in the long run, win against our common enemy, the coronavirus. We won't relent until we win this war together. Contact us anytime, and we shall be there for you. Stay home, stay safe, and let us serve you.